In the following lines we'll let you know the right route and assets for you to find out our reasons for keeping up with Ger Canada's immigration consulting services by using Google Ads tools. Thanks for your support.
CICC Certificate and Insurance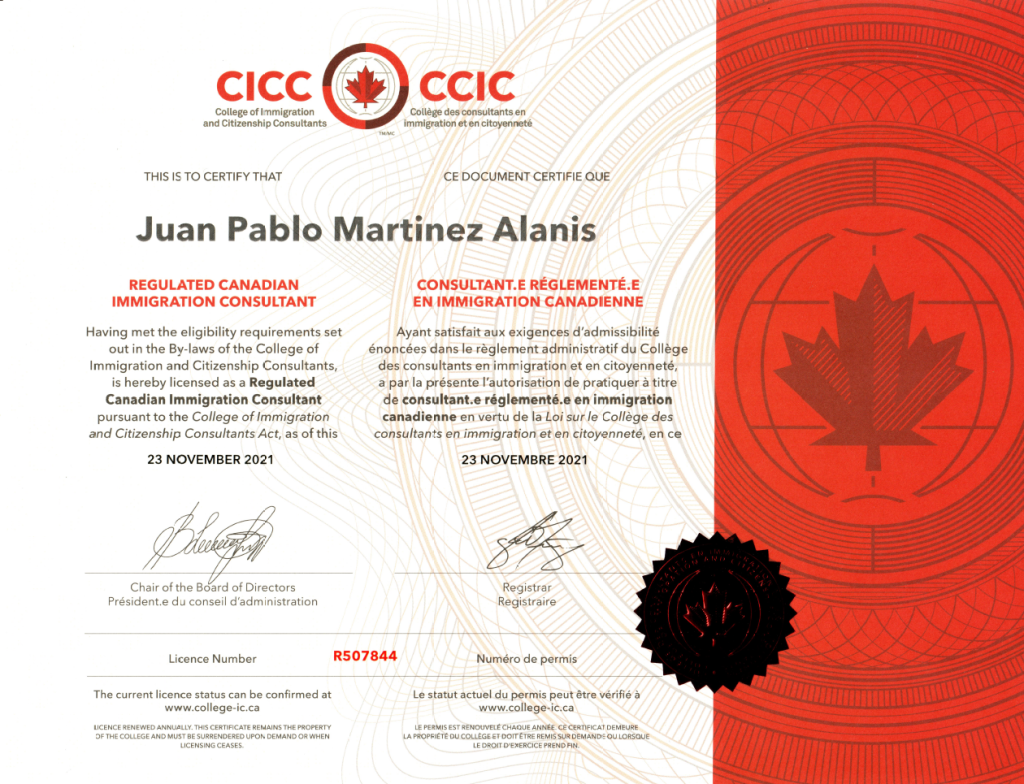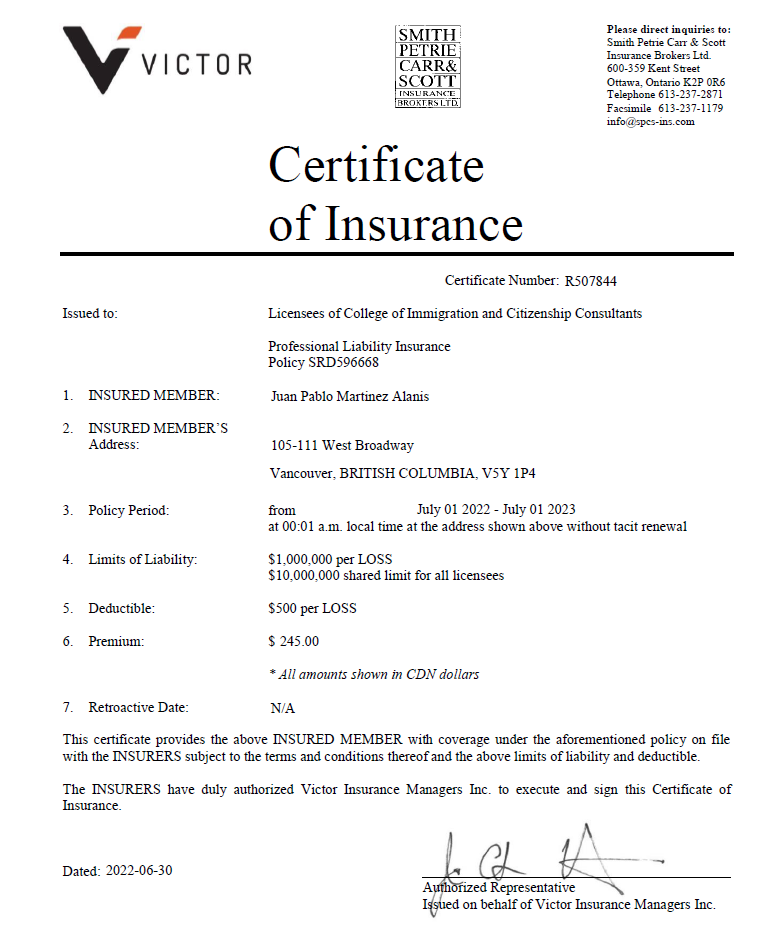 2. Pablo Martínez's active status prooving
a) please get into https://www.canada.ca/en/immigration-refugees-citizenship/services/immigration-citizenship-representative/choose/authorized.html and click into: "Find out if your representative is authorized"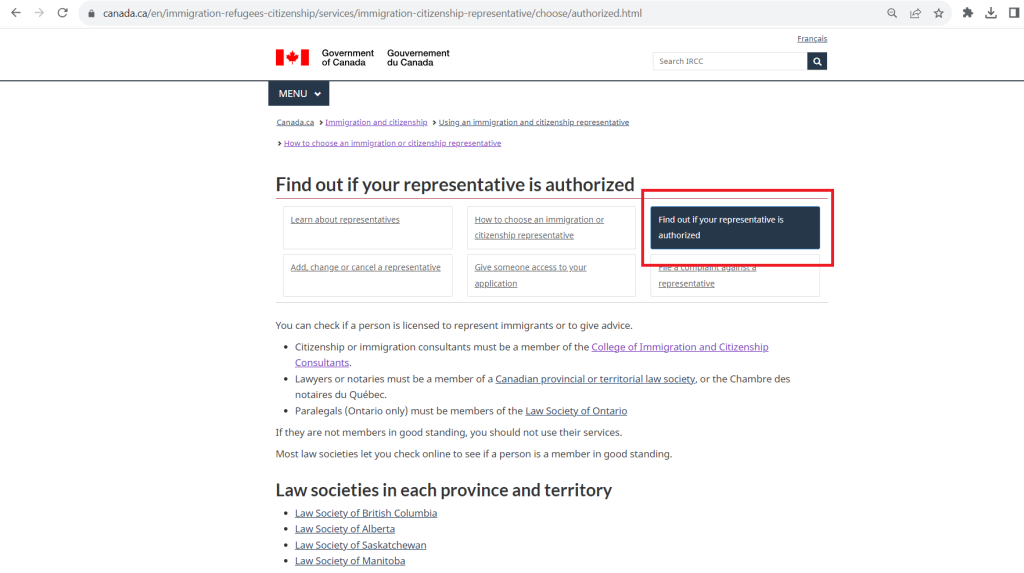 b) Then, please click in the first bullet (College of Immigration and Citizen…)

c) Now you'll be send into the following landing page, where you can fill a form an find Pablo Martínez's CICC profile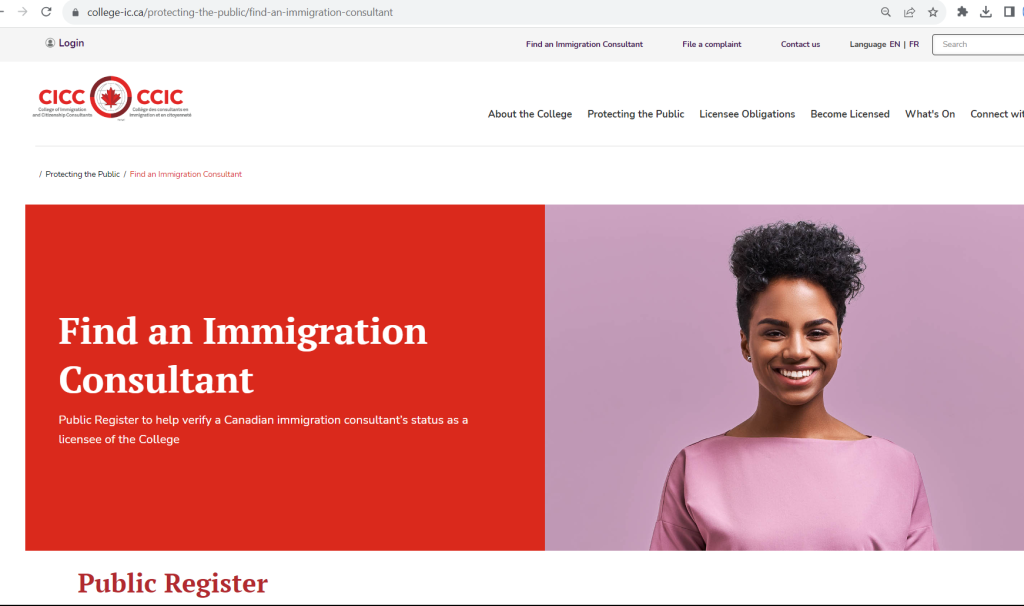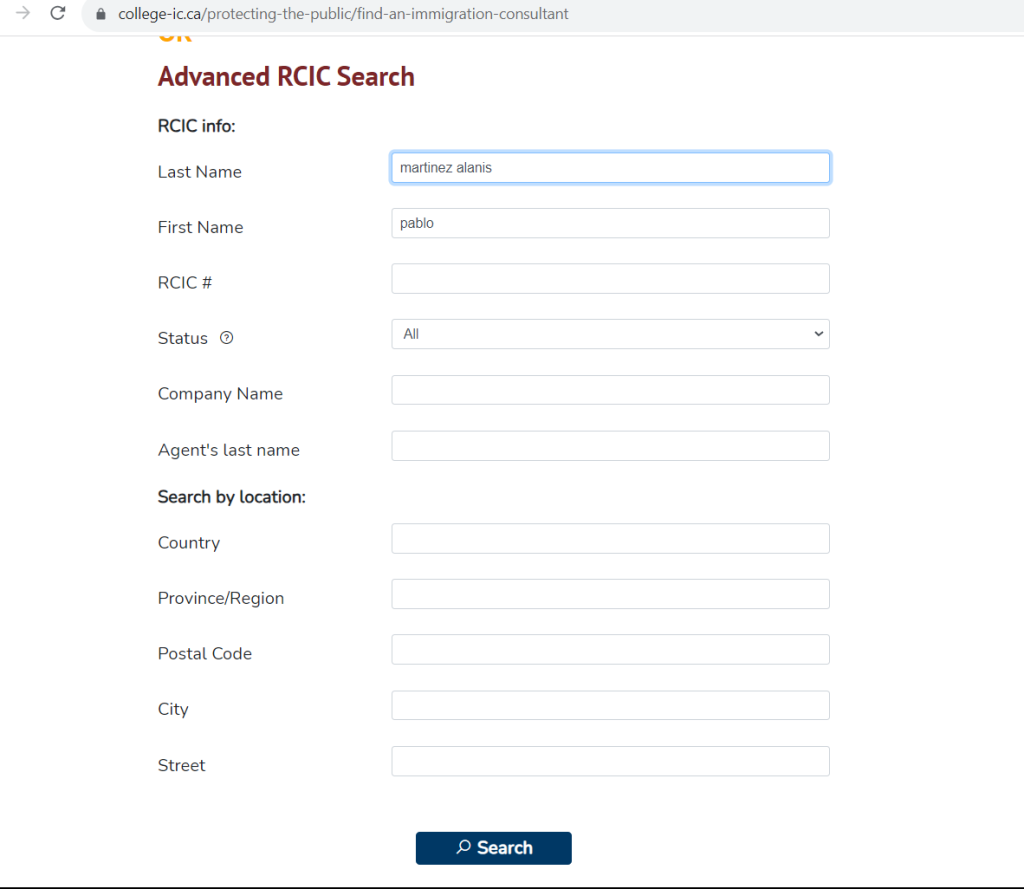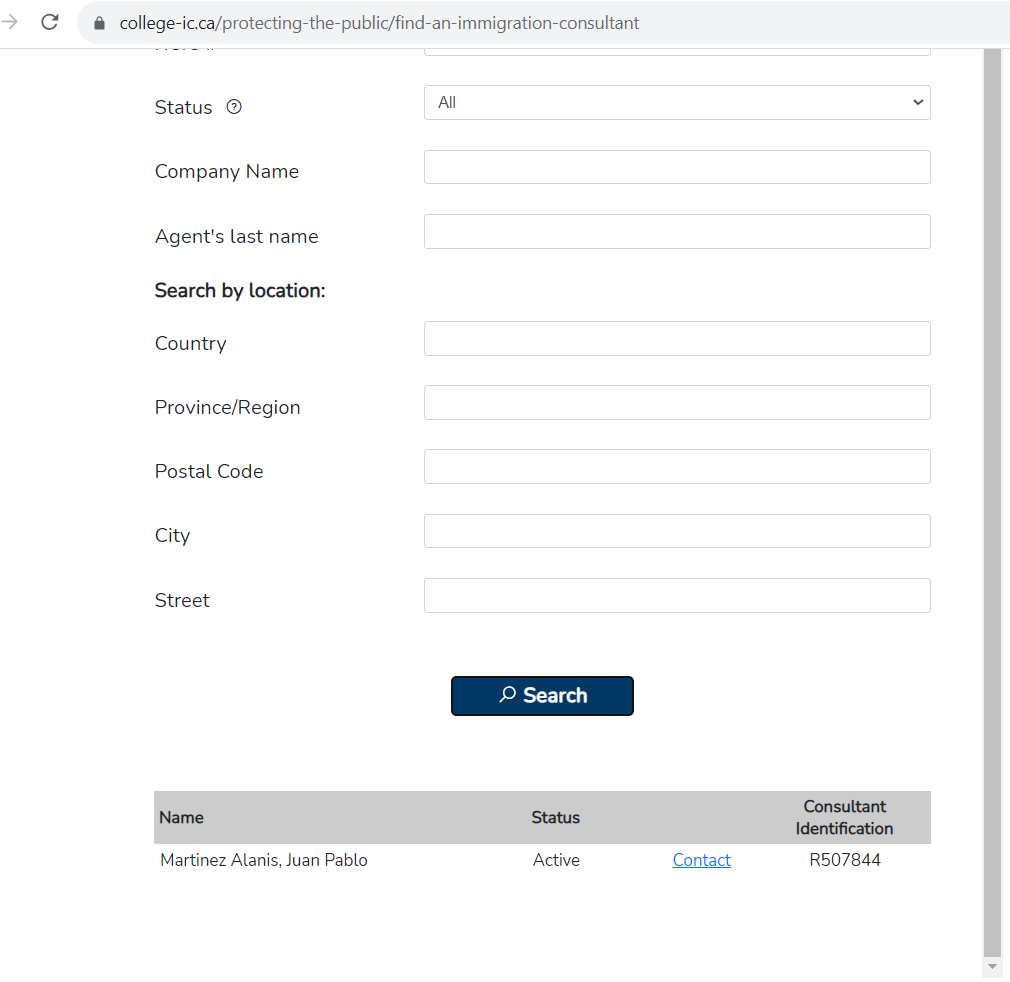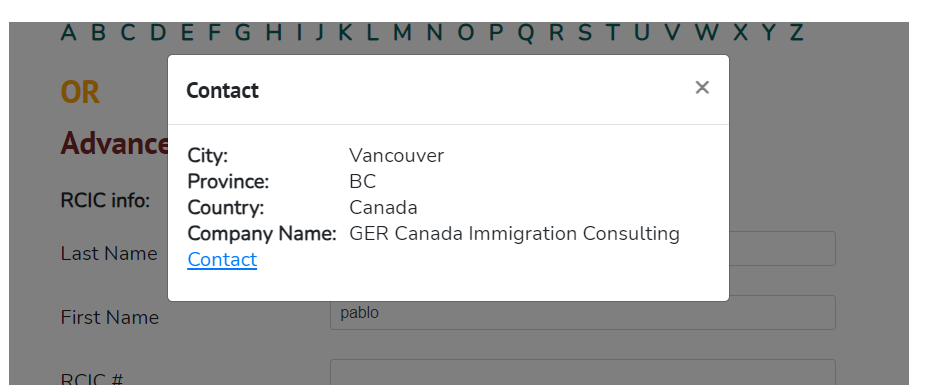 Please let us know if there's anything else we can do for you to help us keep on doing our business by using google ads resources.